What to See in New York Art Galleries This Week
The New York Times / Jan 30, 2019 / by Will Heinrich / Go to Original
Erica Baum's photographs of sewing patterns; Leah Guadagnoli's sculptural paintings; Anna Plesset and Fred and Daniel Terna reckon with loss; 'Make Believe' takes on the movies.
'Place/Image/Object'
Through Feb. 24. Jack Barrett Gallery, 173 Henry Street, Manhattan; 347-377-2764, jackbarrettgallery.com.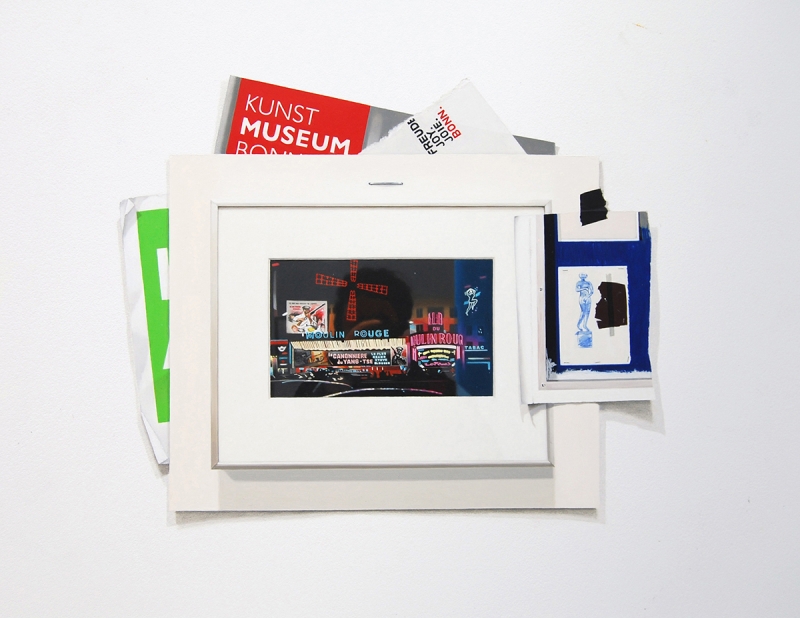 The fulcrum of "Place/Image/Object," a wonderful three-person show at Jack Barrett Gallery on Henry Street, is a series of perceptive ink drawings of trees, boats and buildings, most of them still in yellowing spiral-bound notebooks, by 95-year-old Fred Terna, who started making art in a Nazi concentration camp. The earliest piece in the show dates to September 1945, when Mr. Terna was convalescing outside Prague, and they continue through the early 1950s, when he and his wife, Stella, made their way to New York via Paris. In all of them, though the style varies widely, Mr. Terna's zeal in gathering visual details is leavened by the obvious joy he took in recording them.
A similar tension, between memory as an act of love and memory as a repetition compulsion, animates the show's other two parts, as well. For her installation "Travelogue (21st Century Room)," Anna Plesset started with 16-millimeter footage that her grandfather, a United States Army psychiatrist, had shot in Europe at the tail end of the war. After traveling to the same places he'd visited, she built a small, free-standing room and laboriously painted its walls, in gobsmacking trompe l'oeil, with the museum tickets, snapshots and notes she had accumulated.
Similarly, Mr. Terna's son, Daniel, followed the route of a 1967 California vacation that Fred Terna took with Stella, who died before Daniel was born. (Daniel's mother is Fred Terna's second wife.) Duplicating his father's gorgeous Kodachrome slides of the primordial Pacific Coast, and adding present-day scenes of his parents in New York, Daniel made a mesmerizing video called "My First Wife Stella."
Together, Ms. Plesset's installation and Mr. Terna's video make for an overwhelming demonstration both of art's power to reckon with loss and of that power's limits. WILL HEINRICH
---