Breakout Artists 2020: Chicago's Next Generation of Image Makers
Apr 30, 2020 / by Kerry Cardoza / Newcity Art
Now in its sixteenth year, Newcity's list of Breakout Artists is here again, proffering a brief respite from these days of uncertainty and stress. By no means an exhaustive list of Chicago's rising art stars, this year's image makers instead offer a snapshot of what makes our art community great. From the quiet moments of motherhood that Gwendolyn Zabicki depicts in her paintings to the way Selva Aparicio's sculptures and installations honor the connections between life and death, these artists are not only creating beautiful work, they are also reminding us to notice and appreciate each passing minute.
In this moment, it is worth remembering how crucial artists are to a healthy society. Creative thinkers are the best at offering visions of a brighter future, of ways to work toward the kind of world we want to live in. A world like the work of Tamara Becerra Valdez, who spins detritus into gold, or Yvette Mayorga, who shrinks down border patrol agents and embeds them forever into confectionary bas-reliefs. So here's to Chicago's artists, who are an essential component of what keeps our city vibrant and visionary.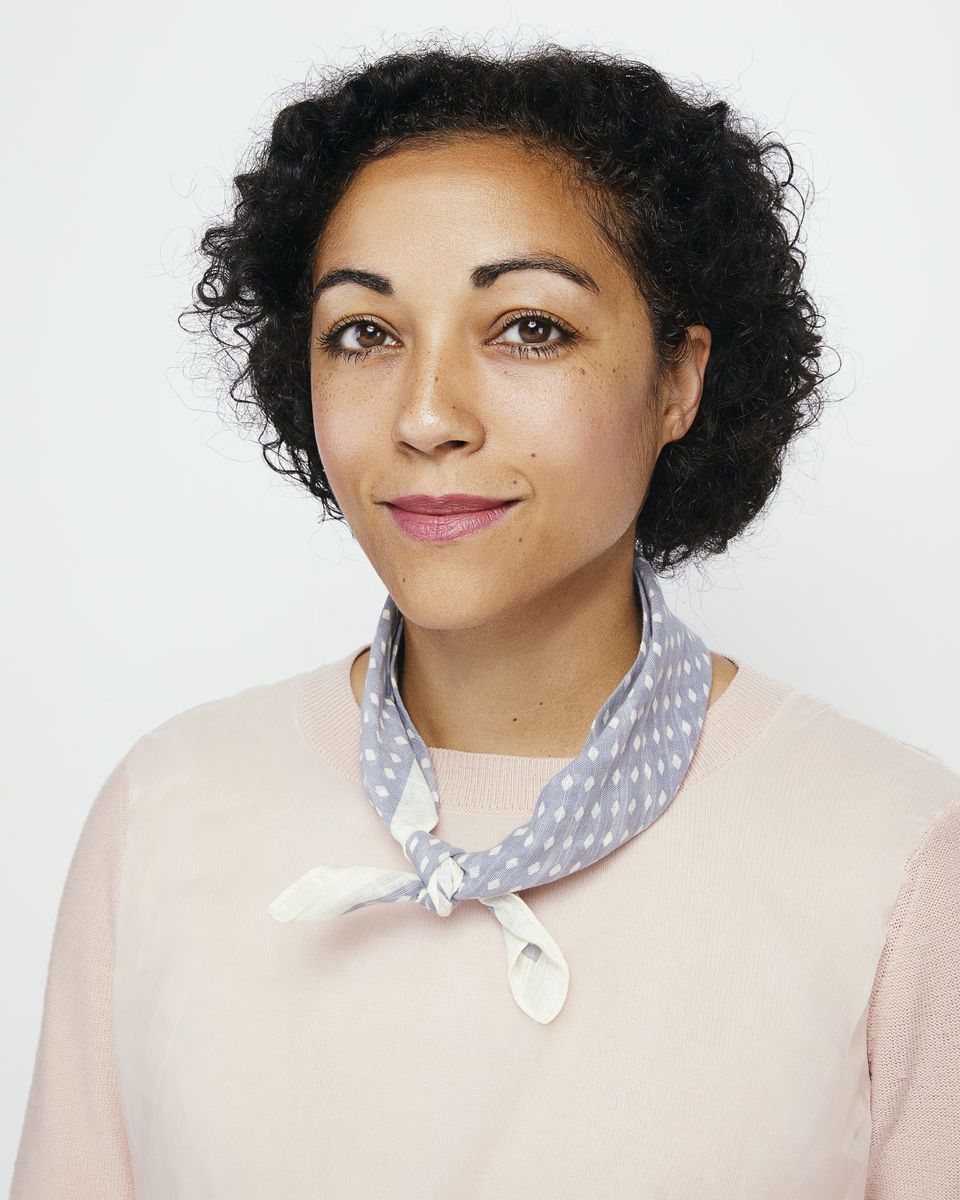 Caroline Kent/ Photo: Charles Thomas
Caroline Kent
Caroline Kent breaches borders, formally, conceptually, geographically. Interested in reevaluation of abstract painting, that sacred ivory tower of modernism, Kent's practice is founded on notions of textual translation informed, in part, by time spent in Romania. She presents a visceral analysis of shape, line and color, foregrounded in a desire to tease open these elements' relationships with each other and with the viewer. Chicago audiences were treated to her large-scale, enveloping, unstretched screen-like paintings in the 2018 multi-venue exhibition "Out of Easy Reach" (curated by Allison Glenn; Kent's works were on view at DePaul Art Museum), as well as in the first Viewing Room presentation at Monique Meloche Gallery's expanded West Town space that summer. A recent acquisition by the Art Institute of Chicago ensures that such works remain part of the city's cultural fabric.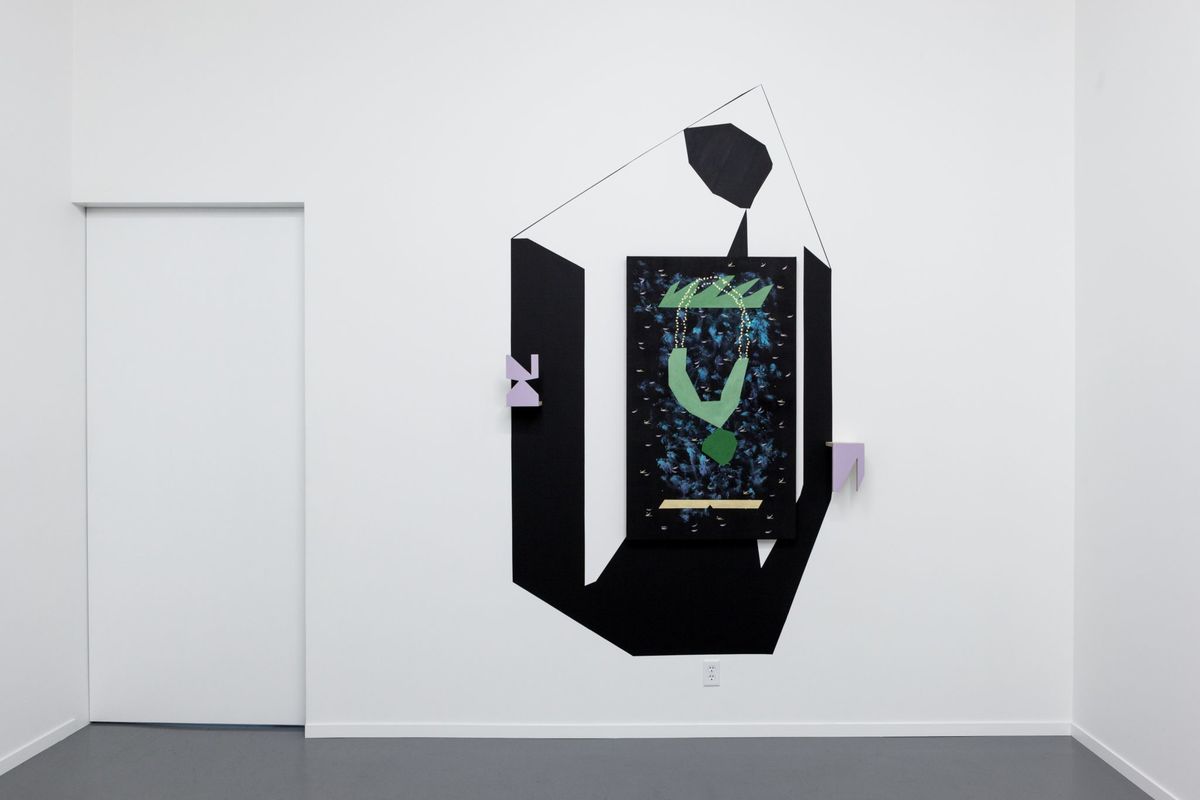 Coronation for a lesser-known king
, acrylic on wall, acrylic on canvas, acrylic on wood, 2018. Image courtesy of co., Minneapolis. Artwork included in "Duro Olowu: Seeing Chicago," MCA, 2020
Moving both into and beyond the surface, Kent's visual lexicon further poses a sense of dynamic experimentation through the range of medium- and installation-related decisions she choreographs to develop and showcase her "painterly" vision. Kent has been leaning into the sphere of experiential environment, as seen in her contribution to Duro Olowu's "Seeing Chicago" exhibition at the MCA (on view through May 10), which features a vinyl painting and sculptures jutting from the wall. While abstract painting traditionally conjures notions of sweeping scale and gesture, Kent wants to go deeper, to locate a precious potential for intimacy and connection in this vast, often opaque, space. An upcoming project, "Victoria Veronica" (derived from her mother's two first names), is a physical environment that casts abstract painting as correspondence between two sisters telepathically conveying messages, evoking different modes of letter writing, object-making, communication. Abstraction in hushed, newly profound tones.
Kent's interest in the symbiotic relationship between object and space serves as a worthy analogy for her own experience as a working artist and teacher (at UIC) who has engaged with the particular environment of Chicago, yet whose creative identity also extends beyond such specificity. A Midwesterner through-and-through, Kent grew up in Sterling, Illinois and credits the region for her rigorous work ethic—"if I could spend twelve hours a day in my studio, I would." Kent came to Chicago from Minneapolis in 2017, and since then has successfully leveraged the lessons of that "incubation period" to develop her practice and network in a city rich in resources for artists to thrive, "where artists can afford their freedom," and which offers a platform from which to be seen by the art world at large.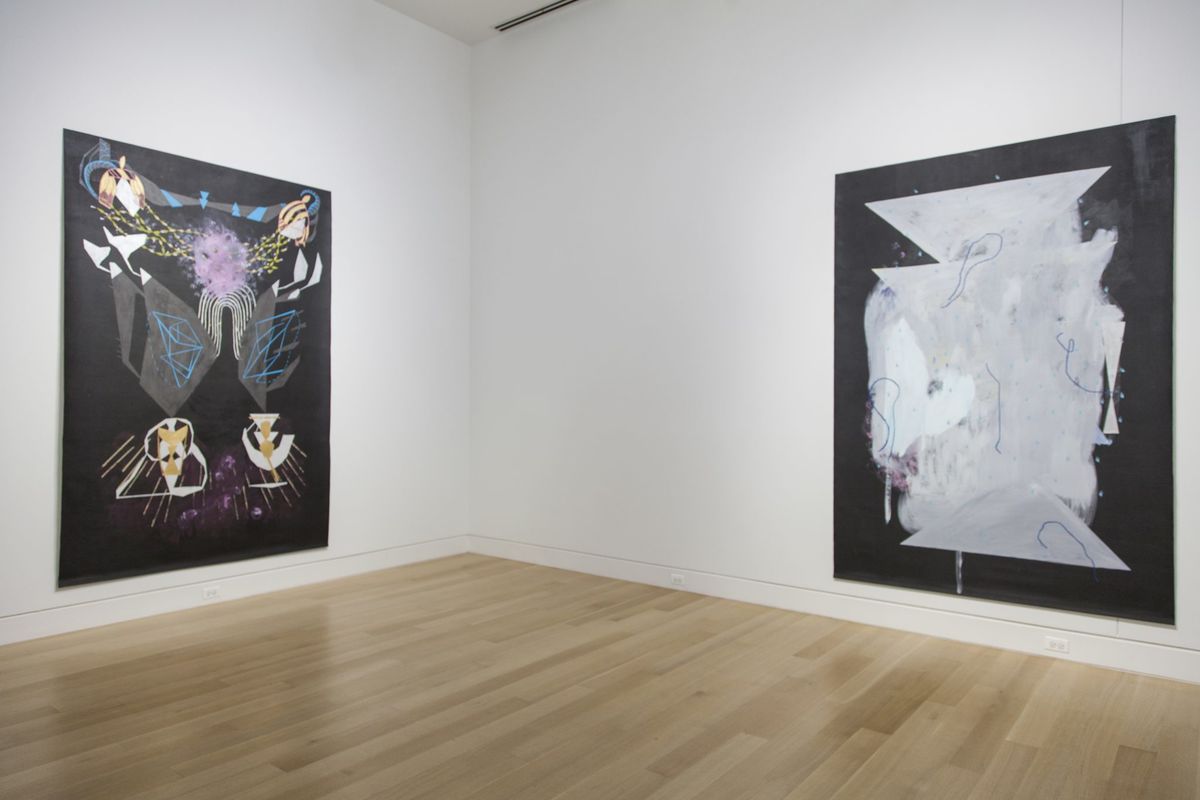 Installation view,
Out of Easy Reach
, DePaul Art Museum, 2018. Image courtesy of DePaul Art Museum, Chicago
Kent received the prestigious Artadia award in 2019, and earlier this year, her work reached new audiences through a presentation at Material Art Fair in Mexico City, with Minneapolis-based gallery co., a resonant positioning given her interest in the work of Mexican architect Luis Barragán, as well as her own heritage (Kent's mother is Mexican, her father African American). A testament to the increasing awareness of her practice, Kent secured formal gallery representation with Kohn Gallery, Los Angeles; her first solo show there is scheduled for September 2020. That month, Kent will also stage her first full-fledged solo show at the Chicago outpost of Tiger Strikes Asteroid, and will return to DPAM as part of an exhibition of works by Latinx artists. At such a critical and productive moment in her career, Kent's vision for her future is fittingly large-scale and big picture, bereft of fixed markers: "Being an artist is a marathon… A long, interesting unfolding of ideas and expressions over a lifetime." (Aniko Berman)