How a Museum Show Honoring Breonna Taylor Is Trying to 'Get It Right'
Mar 11, 2021 / by Siddhartha Mitter / The New York Times
An upcoming exhibition brings Black contemporary artists to Louisville's Speed Art Museum to honor Taylor and her legacy. For the curator Allison Glenn, it's been an intense journey.
"Promise, Witness, Remembrance" — an exhibition opening April 7 at the Speed Art Museum in Louisville, Ky., in honor of Breonna Taylor, the 26-year-old medical worker killed by police there nearly a year ago — came together fast, yet in a manner "tempered by conversations," said its curator Allison Glenn.
These involved, centrally, Tamika Palmer, Taylor's mother, whose input yielded the show title; and the painter Amy Sherald, whose portrait of Taylor will anchor the exhibition. Two advisory committees — one national, one in Louisville — have guided the show's making, in part to avoid the shoals on which museums have foundered in their efforts to address trauma and inequity in their communities, and in their own practices.
But "Promise, Witness, Remembrance" — whose list of about two dozen artists mixes big names (for instance Kerry James Marshall and Lorna Simpson) with others who are lesser known (Bethany Collins, Noel Anderson, Jon-Sesrie Goff), several with Louisville ties, and local photographers who documented the protests last year — has both greater and simpler ambitions. The hope, Glenn said, is to show "museums can get it right" through consultation that improves, not diminishes, curatorial quality. It is also to help stitch community in a midsize city by listening to those excluded by art institutions in the past.
During a phone conversation, Glenn, who is from Detroit and is an associate curator at the Crystal Bridges Museum of American Art in Bentonville, Ark., shared insights gleaned in making the exhibition, which will run through June 6. The following excerpts have been edited and condensed.
This exhibition is the result of intense consultation, notably with Tamika Palmer, but many others as well. Whose advice, artist and non-artist, did you seek out?
First, I spoke with Breonna's mother, and asked how we might think of her daughter's legacy, and translated that into the three ideas: promise, witness, remembrance. Then I convened a national panel. I was very intentional in developing the panel because of my particular position: I lost my brother to gun violence, about a year and a half ago. It doesn't need to overshadow this story, but it's important to mention, because it informs a lot. I wanted a cabinet of advisers that could relate on a personal level.
[Advisers to the show also include] Theaster Gates, who has been successful in his work with the Tamir Rice Foundation. Jon-Sesrie Goff has a film in the exhibition; his father took over the Mother Emanuel AME congregation in Charleston after the murders there, and the Rev. Clementa Pinckney was a mentor to him. Hank Willis Thomas 20 years ago lost his cousin, and has made work about that. I enlisted a friend, La Keisha Leek, who was in grad school when her cousin Trayvon Martin was killed; I had helped her in some projects to work through that, including an exhibition she curated. Raymond Green, who lives here in Arkansas, is a cousin of Alton Sterling [who was fatally shot by white police officers in Baton Rouge, La.]. That experience of loss from gun violence or policy brutality — or both — brings a level of care.
As a guest curator, without prior experience in Louisville, how did you develop an exhibition that made sense for the city?
I wanted to create a conversation between the local community and the national community — whether in the art world or among private citizens. Toya Northington, the community engagement strategist at the Speed Art Museum, developed a Louisville advisory committee. They gave me great feedback and suggestions. It was a different kind of curatorial process: I wasn't necessarily trying to drive a thesis based on research into an idea or an artist. It was really built on conversations about how a museum can get it right, how the art world can respond, what does it mean to collaborate in this space.
What sense of the city did you form personally as you went about the work?
I spent time in Louisville. I read everything I could. I listened to podcasts. And there's a relationship I can't exactly put my finger on, but I grew up in Detroit, I've worked in New Orleans, and Louisville is another port city with a French connection. It's the border of the North and the South. It's where Lewis and Clark started their expedition, and I'm fascinated with the ideology of Western expansion. Some loops closed for me when I visited. For example, that horrible phrase: "Being sold down the river." Down the river is New Orleans; the origin of the phrase is in Louisville.
How did community input alter the show's shape?
To tell this story, I didn't necessarily think that every artist had to be a Black artist. But after listening, I understood the importance of visibility, to the Louisville community, of presenting a show of only Black artists in this space. (Tyler Gerth, a local photographer shot and killed while documenting the protests on June 27, is the sole exception.) That was an "aha!" moment: This is the community's desire, and I can be flexible, I can be nimble in this way, without having to compromise any curatorial framework. And then it became deeper. The site of the exhibition is galleries that usually hold the Dutch and Flemish collections. We've got 22-foot ceilings, terrazzo floors, marble doorways. It became clear that an effect would be a kind of decolonizing of that museum space.
A lot of people feel that museums aren't accessible, aren't reflective of who they are. This exhibition is about a woman who lived in Louisville, whose family lived in Louisville; it's about what happened to her, and in response to these things. There will be people who may come to the museum for the first time.
Amy Sherald's portrait of Breonna Taylor will be a big draw, appropriately. Does it risk posthumous hero-izing of someone who did not ask for it? And how do you build a show around it that brings both care and insight in the wake of trauma?
That is the question. In layout and design, when you walk into the gallery, in your sightline will be the portrait. If that is all you are here for, you can go right there.
The first section, called "Promise," is a bit more conceptual, a conversation about ideologies of the United States through symbols that uphold them. Bethany Collins's work addresses the Star Spangled Banner, for example.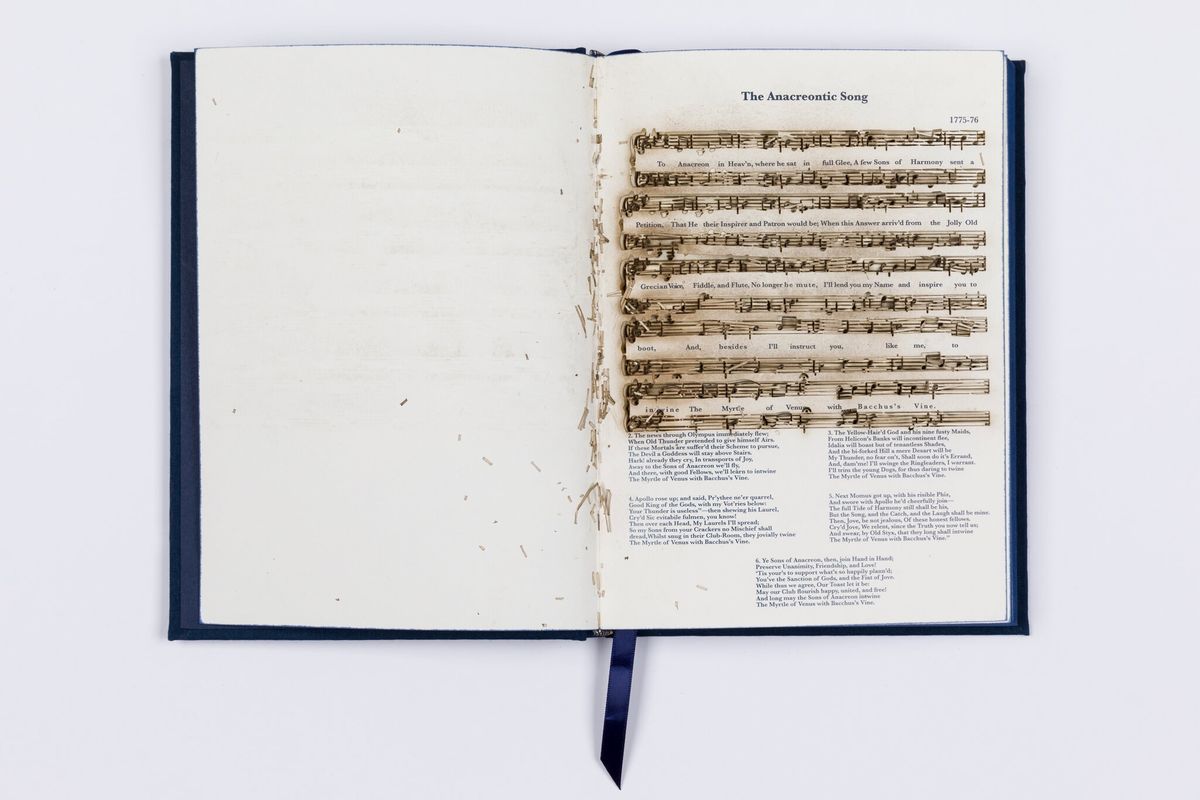 In the "Witness" section are protest photographs from 2020, as well as work that connects to a century of movements for Black lives. And there is Sam Gilliam, who grew up and studied in Louisville, protesting against the expectation that his work as a Black male painter was to carry the weight of representation, as part of a movement toward positive imagery. His resisting that becomes a protest in itself. And it sets the stage for someone like Rashid Johnson to work within conceptual art and abstraction, but more freely.
I made the decision that I wasn't going to show any work that was traumatizing in the exhibition. But I also had to be clear that I couldn't edit the archive when it came to the protest photographs.
Can the exhibition benefit the Louisville arts scene beyond the museum?
I think of Alisha Wormsley's work, "There Are Black People in the Future," which will be installed like ticker-tape in the second gallery. As part of Alisha's practice, she requires that the museum give honorariums to three local artists to respond to that idea. The Louisville steering committee will decide how to carry that out.
What is the opportunity this project offers?
The opportunity is to show what it means to listen. I don't think museums are going to get everything right. Cultural workers aren't going to get everything right. But when you listen, you provide opportunities for accessibility, for inroads, for connection. And I hope the end result provides a platform for people to feel heard, and perhaps to process the past year.