Caroline Kent's 'Victoria/Veronica' at MCA Chicago Explores the Secret Language of Identical Twins
Aug 25, 2021 / BlackBook Magazine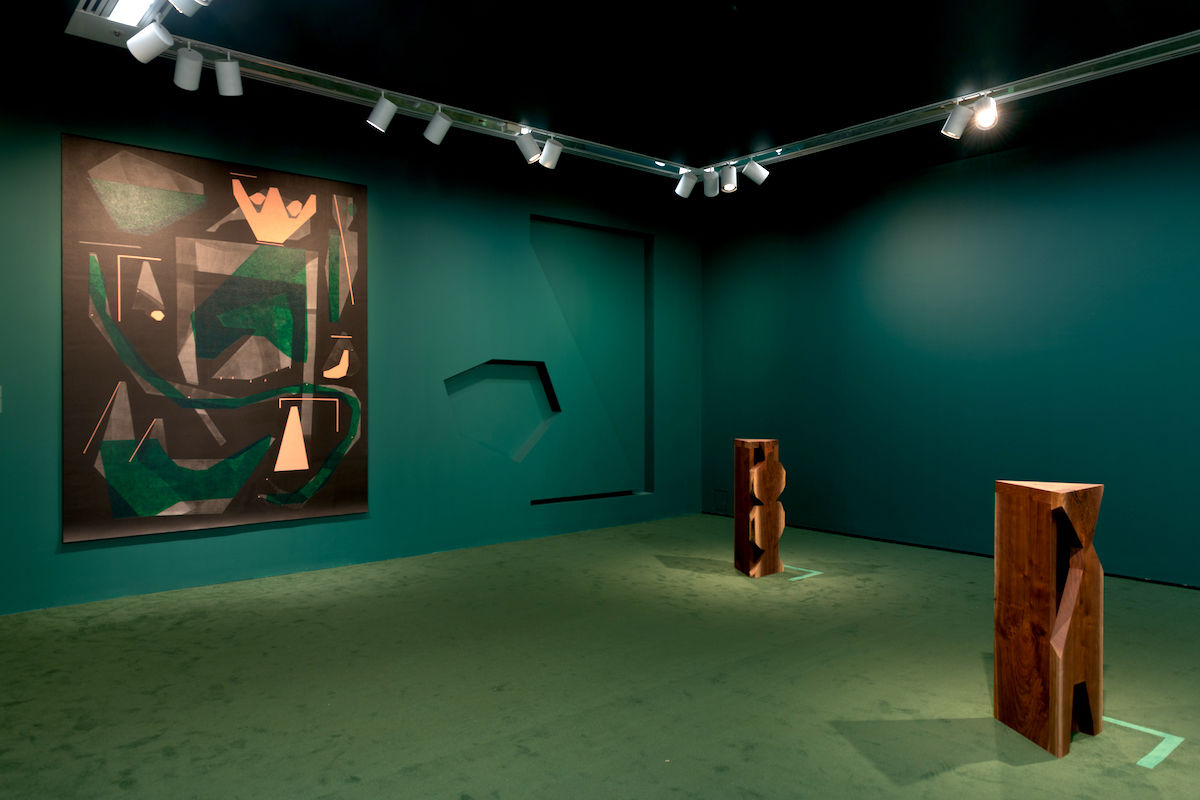 Chicago based artist Caroline Kent already boasted considerable credentials: she's exhibited at New York's Flag Art Foundation and LA's California African American Museum; she was the recipient of a 2020 Artadia Foundation award; and her work is held in the permanent collections at The Walker Art Center in Minneapolis and the Art Institute of Chicago.
But it's certainly an event that she has just opened her first solo exhibition at Chicago's hallowed MCA, one of the most important contemporary art museums in the country. It's another in an ongoing series titled
Chicago Works
, and was curated by Jadine Collingwood. Yet rather than merely present a survey of her 20+ years of making challenging work, the MCA commissioned her to create a new site-specific installation, subtitled
Victoria/Veronica: Making Room
, which crystallizes her previous explorations of the essence and malleability of language itself.
For it, she imagined a pair of identical twins, who communicate telepathically with each other across the two rooms that make up the exhibit. The device of the twins is essential, as Ms. Kent herself is a twin. And it has been fairly well documented that up to half of all such pairs share a unique or "secret" language, which they use to interact with one another beyond the prying ears of others. The phenomenon even has a scientific name, cryptophasia.
Caroline Kent: Chicago Works
will be on show at MCA through April 3, 2022. But as its August opening approached, we caught up with her to discuss what it all means.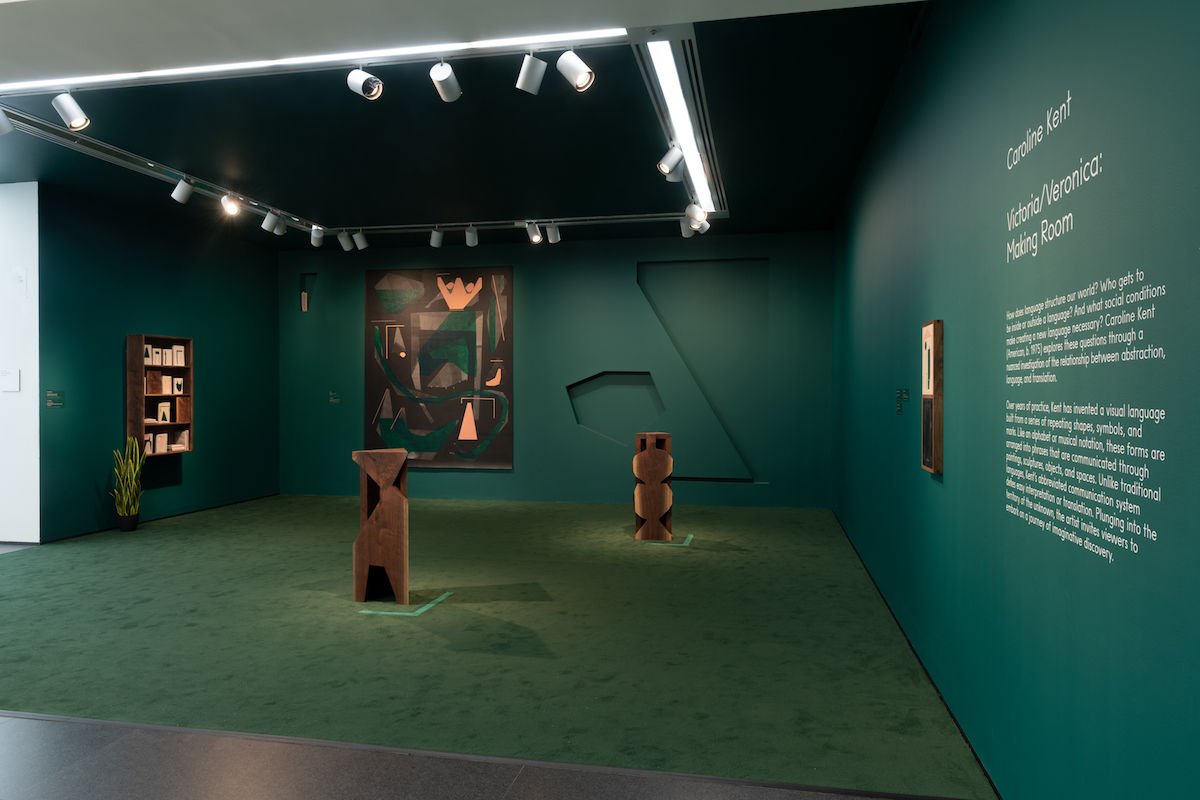 The term cryptophasia describes the unique communication between sets of twins. Did that help to inspire this new installation piece?
Cryptophasia was definitely something I often thought about, growing up as an identical twin. In this case, I drew upon my own personal experiences as a twin and considered how my sister and I communicated. It was the abbreviation of conversation and speech that became our way of speaking, a kind of verbal shorthand, that I wanted to bring out in the work.
How does the "domestic" setting fit into the conceptualization?
The domestic here became a natural setting to consider
how
and
what
the Twins might communicate with, such as household objects, and through rooms. It was a framework as well as an opportunity to discover what it might mean to create a space in one's home with another person in mind, in spirit.
What do you want people to ultimately take away from this work?
There is a sound element in the work that is an attempt for sound to also be a part of the room and within the experience of the space. It's this sound that is attempting to break away from our perceived understanding of a domestic space and allow for something to exist that might not be clearly understood.