MYRA GREENE: THE STATES PROJECT: ILLINOIS
LENS/CRATCH / Sep 25, 2016 / by Kelli Connell / Go to Original
Myra Greene's work raises questions about race, identity, truth, history, and the gaze in photography. Images from Character Recognition are experienced as black glass ambrotypes. This work draws us in through its seductive use of materials, yet the fragmented and close-up views of Greene's facial features confront us with questions about how African-Americans are pictured throughout history. In My White Friends Greene photographs her closest friends by highlighting their whiteness. In Sketches for Something Greene uses African-inspired fabrics to connect to her roots as she bridges time through the marks that she makes.
Myra Greene was born in New York City and received her B.F.A. from Washington University in St. Louis and her M.F.A. in photography from the University of New Mexico. She currently resides in Chicago Il, where she is an Associate Professor of Photography at Columbia College Chicago. She received an Illinois Arts Council Fellowship in Photography (2009) and has completed residencies at Light Work in Syracuse New York (2004) and the Center for Photography at Woodstock (2004).
Greene's work has been featured in national exhibitions in galleries and museums including The New York Public Library (2012), Art Museum of the Americas in Washington. D.C. (2012), FotoFest 2010 in Houston, Texas, at the Winter Street Studios (2010), Spelman College Museum of Fine Art in Atlanta (2009), Museum of the African Diaspora in San Francisco (2008), Yuma Art Center Museum in Yuma Arizona (2008), Wadsworth Museum in Hartford CT (2006) and Sculpture Center in New York City (2003). Her work is in the permanent collection of Museum of Contemporary Photography in Chicago, Museum of Fine Arts in Houston, The National Gallery of Art in Washington D.C., and the Nelson-Atkins Museum of Art, Kansas City, and The New York Public Library. Greene is currently a Distinguished Visiting Professor at Spelman College, in Atlanta. Her work is currently represented by Patron Gallery, Chicago.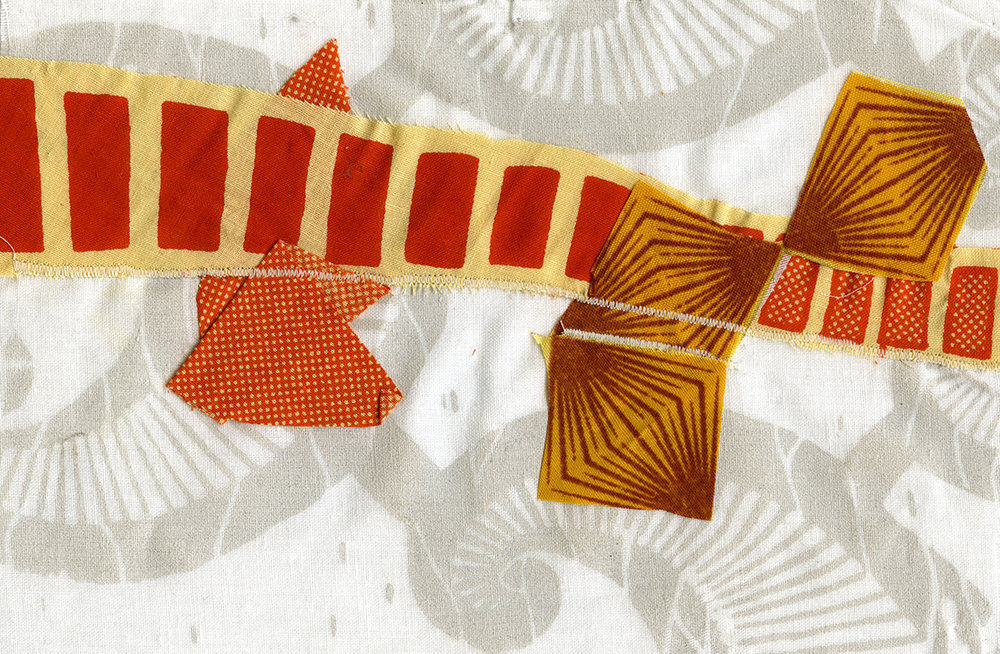 Growing up in Harlem, I often walked past stores selling African textiles. I was confronted with this patterns and colors; and subconsciously informed that as a black woman I should have an inherent relationship to these materials. I am attracted to the fabric as material and color, but felt there was a false cultural connection. Over the years I began to collect this fabric in small quantities via eBay and African fabric stores. These Dutch wax patterns are often designed in the Netherlands produced in Indonesia and marketed and sold in Western African countries. This global transaction produces questions of the material's authenticity. While seductive, this fabric triggers a problematic relationship for me, for I have no direct link to its symbolism. I am told I should relate to the descriptions, symbols, colors and patterns, but it is a culture that I am distinctly removed from.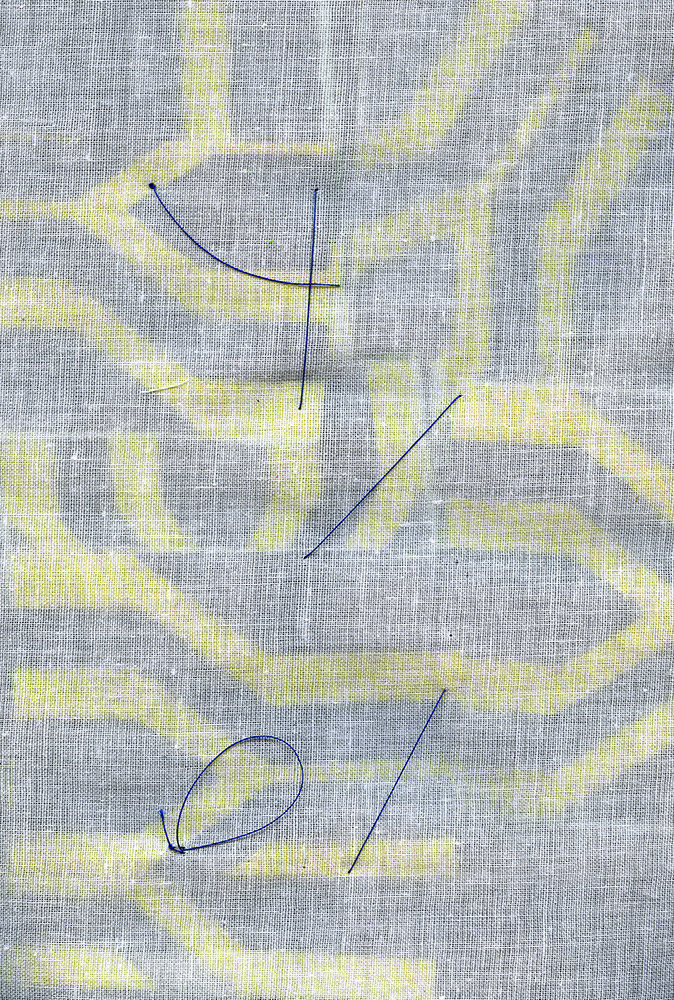 This conceptual project is my attempt to explore the material and its history. Can I become closer to 'Mother Africa' if I am engaged with its textiles? Does working with this material make me 'blacker,' or does my artist hand reflect a more complicated relationship. Can I describe my uprooted identity through fabric?
I have started the process of deconstructing fabric into patterns and shapes from large swatches of material down to basic shapes and color. From here I improvisationally sew, recombine them into new patterns, new shapes and new pieces of cloth to use for my art, embedding the fabric with embroidery and silkscreen. I then scan and print these new forms as photographs. Seeing the images as a photographic print allows for the translucency of the fabrics and the layering of materials to be rendered. Photography becomes a crucial part of this process as it transforms the form, describing this flat object with a subtle sense of depth and presence. The stitch helps to become my mark, containing story and time. Hopefully, by abstracting and transforming the fabric, my relationship to these iconic cultural materials will shift from visceral to profound.
---